Paris Night Bike + Boat Tour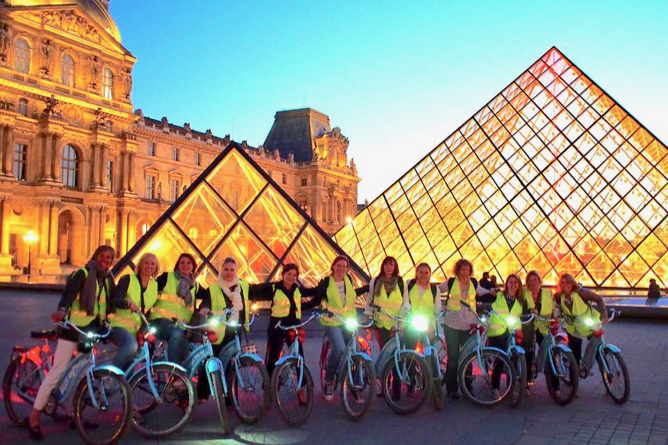 Duration: 4 Hours (approx.)
Join our Paris Night Bike + Boat Tour and you'll fall in love with the "City of Lights" as you cruise around it on a Blue Bike™ and a bateau mouche on the Seine River. Our tour takes you to the best lit monuments in Paris, to share the most beautiful sights of Paris at night!
Among other things you'll discover the secrets of the Louvre's great glass pyramid, the deluxe of the Champs-Elysées, and marvel at the Eiffel Tower's illuminations as it twinkles at night. Aboard the boat you'll cruise under many enchanting bridges such as the gilded Pont Alexandre III and have an outstanding view of Notre Dame Cathedral and her flying buttress'. During the whole tour your guide will share fun and interesting stories about the history of Paris and the monuments you are seeing.
FYI: During certain months the sun does not set until quite late, so this tour can end up taking place partially in the daylight.