Palace of Versailles Bike Tour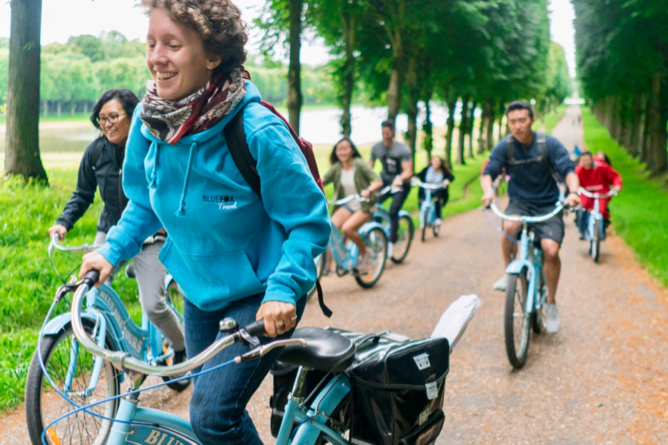 Duration: 8 Hours (approx.)
The Palace of Versailles Bike Tour : Skip-the-Line is the most fun way to discover the grandeur of this 2,000 acre Royal Domain! You'll start your tour by exploring the local market and browsing through the brimming food stalls as you choose the best things for your picnic lunch along the lake.
Discovering the unique gardens, the inside of Marie Antoinette's private farm and fantasy village, the Grand & Petit Trianon summer homes, and enjoy Skip-the-line access into the Palace itself with its famous Hall of Mirrors.
On a bike you'll be able to see it all in comfort as you cruise effortlessly from one picturesque spot to another. The guide will share stories and pictures that will help you learn about the life, legends, and scandals of the Sun King, Marie-Antoinette, and the French Revolution. Touring Versailles on a bike is fun and interactive for all ages!